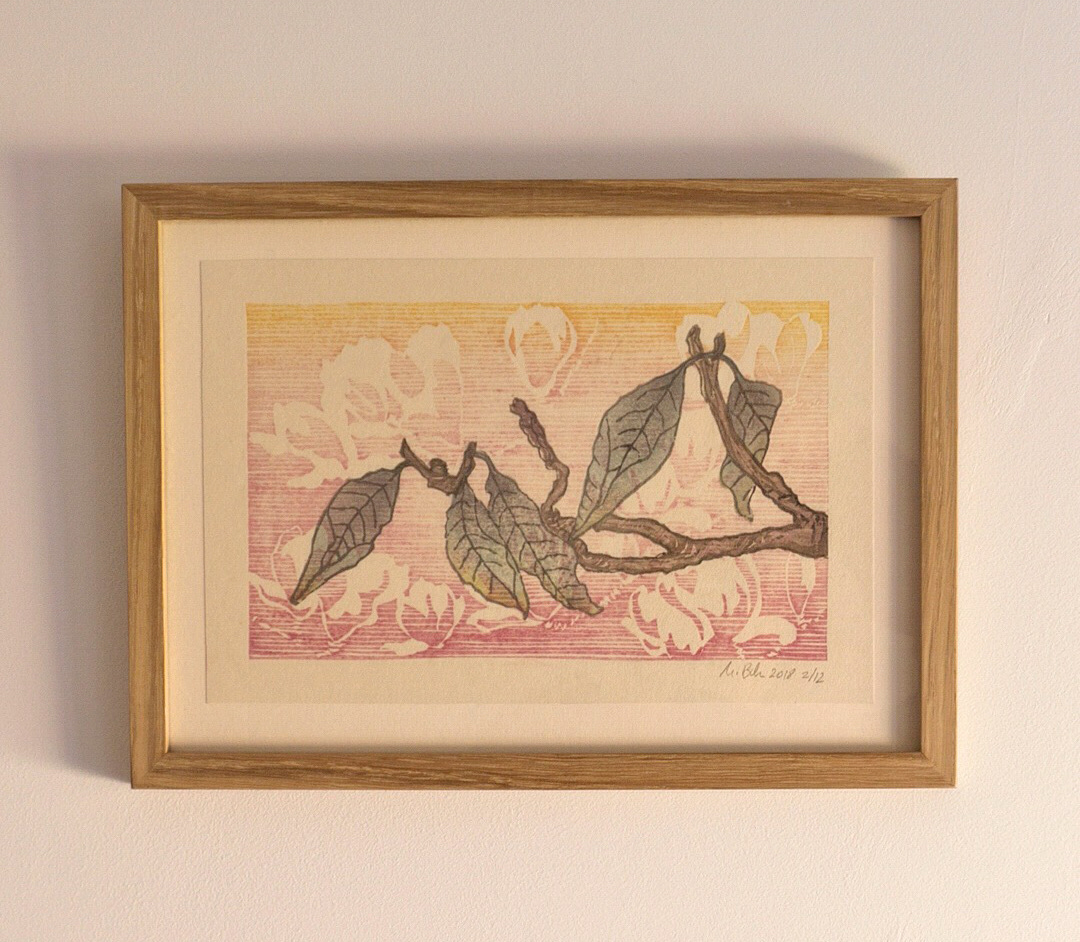 This print is inspired by the heavy drought during the summer of 2018.
At the end of the summer the Magnolia tree in my parent's garden had suffered massively leaving all leaves brown and dry. The colourful background is a reminder of the blossoms of previous years.
The image is a reminder of the already visible impacts that climate change has on nature.
3 carved woodblocks all from Swiss Pine wood, sourced in Germany
printed in sumi ink and water-based pigments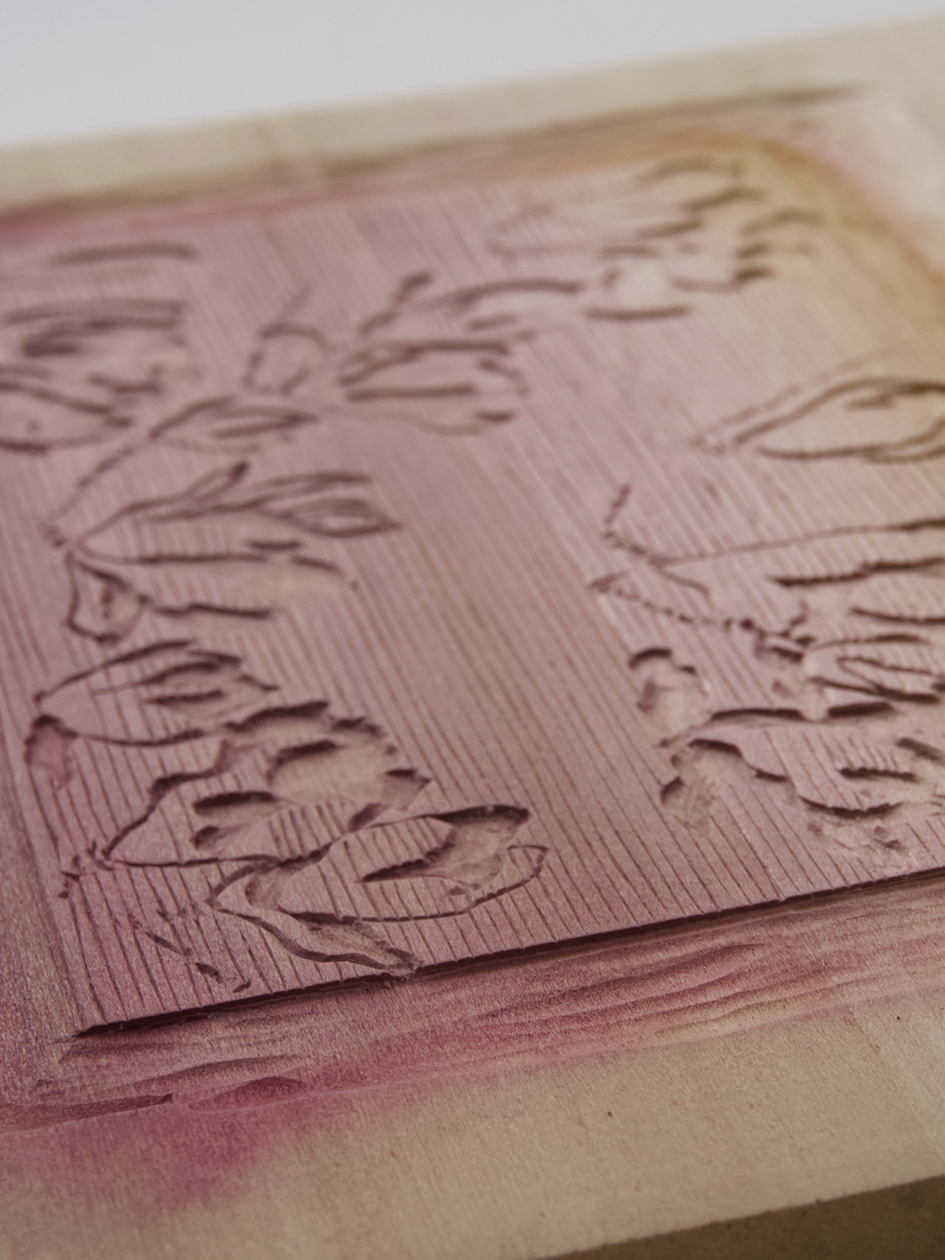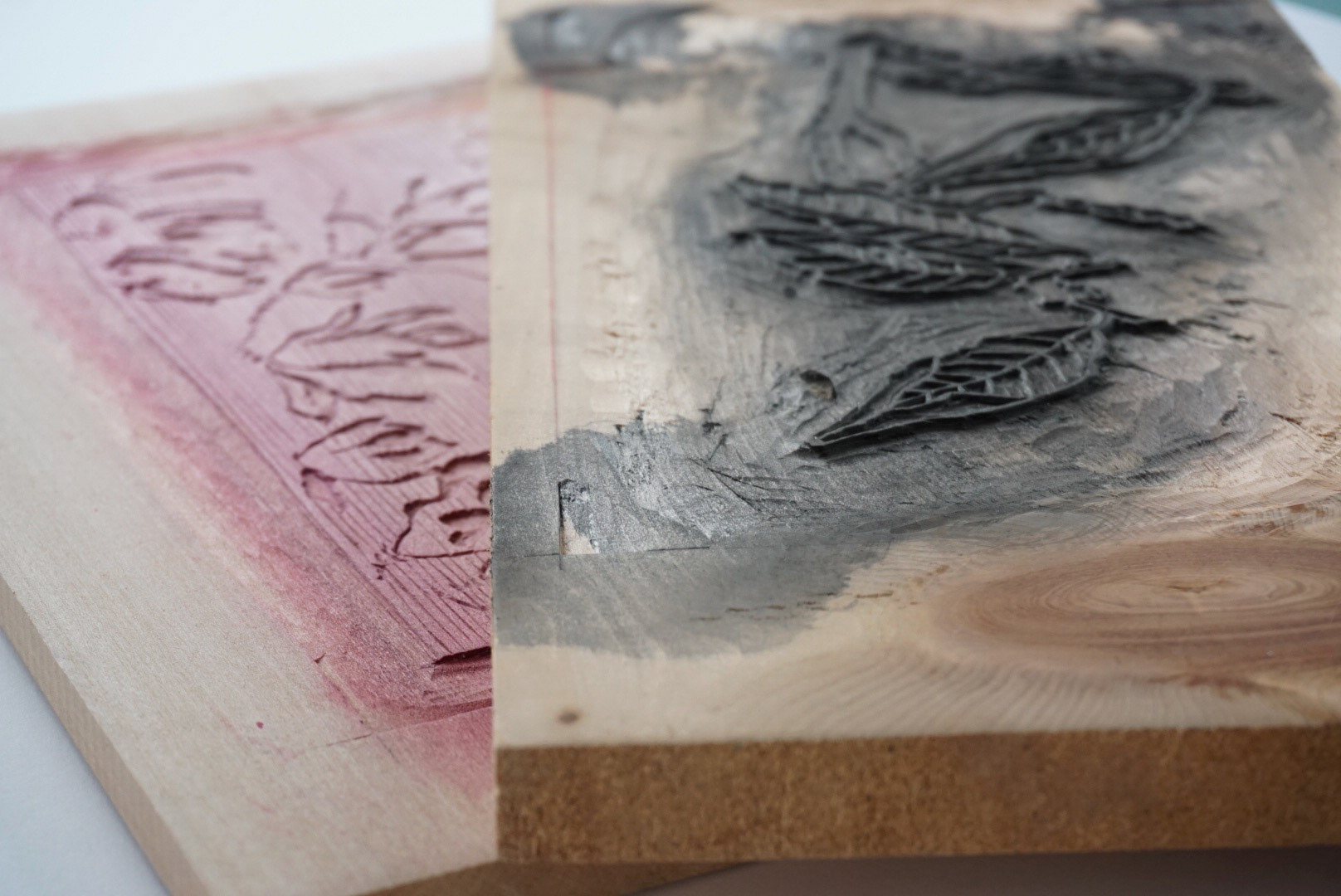 Image of the Magnolia tree in my parent's garden, the year prior the heavy drought in 2018